About Us At McGee Toyota Of Epping Near Manchester, NH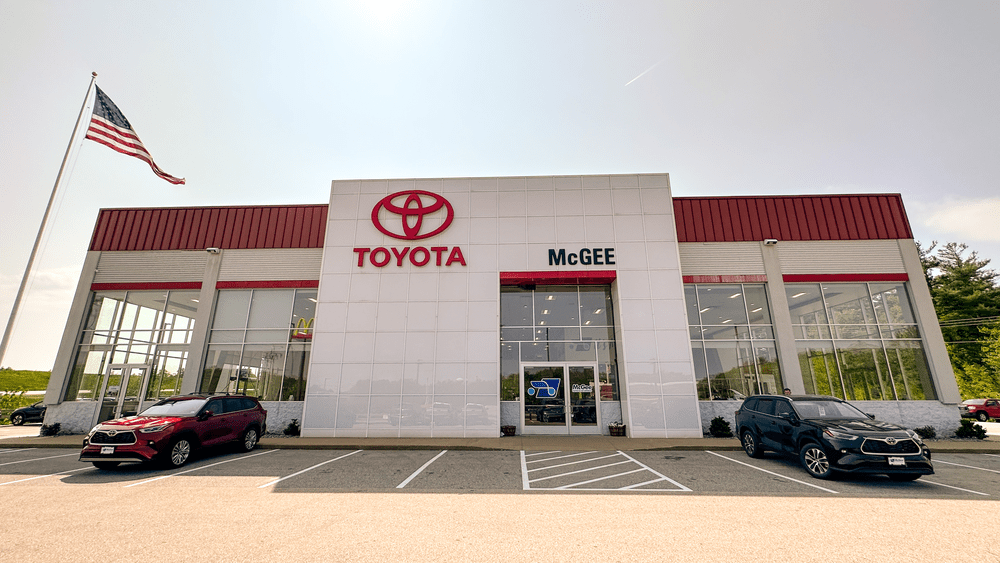 With a wide variety of Toyota models available for you to see and test drive at McGee Toyota of Epping, we're determined to help you find the right fit for your lifestyle and budget. It is our goal to help you find the Toyota that exceeds your expectations for style and performance. When you stop in to see us at McGee Toyota of Epping, we hope that our dedicated team and impressive inventory make it easy for you to find the car you want. From the skilled service technicians in the shop, to the sales and financing teams, the experts at McGee Toyota of Epping are here to help.
When you're faced with a tight budget and need a car, there's isn't a better place to visit than McGee Toyota of Epping. Our inventory features a wide variety of makes and models at a number of price points. Our convenient location makes us a great first stop on your journey to buy your first car, or an affordable vehicle for a daily commute. The previously owned inventory at McGee Toyota of Epping provides you the chance to find the make or model that fits your style, and your budget. With models that achieve over 30 miles per gallon on the highway, and cars listed for less than 10,000, you are sure to find the right fit at McGee Toyota of Epping.
Since we've been around for over 20 years, our team has had plenty of time to build a reputation for quality care and friendly customer service. At McGee Toyota of Epping, we believe that our customers should be treated like our friends and family, and because of that, we work hard to ensure your vehicle leaves our lot looking and feeling great. Previous customers and new customers alike are able to come to McGee Toyota of Epping and enjoy the friendly reminder of why we are so fortunate to be a part of the Epping community.